Book your rafting run or your whitewater activity in Ubaye
COMFORT, QUALITY AND CLIENT SATISFACTION GUARANTEED – APACHE RAFTING
To guarantee the comfort, the security and the quality of satisfaction of their clients, Apache Rafting guides do their best to choose amongst the activities the appropriate section according to your level and your wishes. We do our best to respect the wishes and expectations of every member of the group. The guides and instructors are demanding a very high level of quality , so that every run would be a very special moment.
Prices & Booking Apache Rafting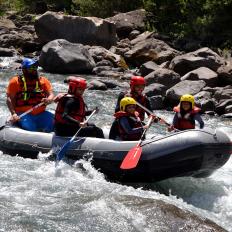 Baby Raft child from 6-7 years old - 1h30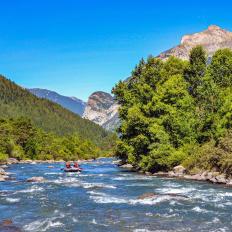 RAFT for teens from 7 to 14 years old - 1h30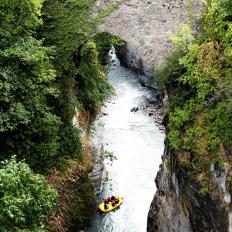 RAFT family and adult Discovery - 1h30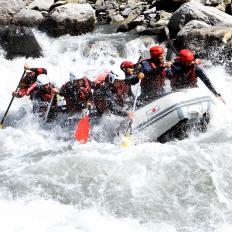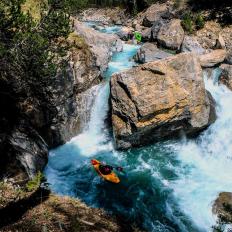 raft expert / pass your Bachelard - 2h00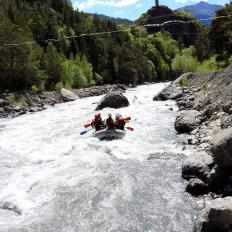 The raft sport for advanced - 2h00
lE kAYAK ET LE cANOë EN EAUX VIVES
AIR Kayak and CANOE Air Boat 1h30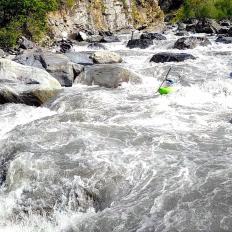 AIR kayak and AIR BOAT SPORT canoe 1h30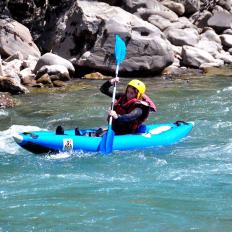 Inflatable Canoe Kayak
1h30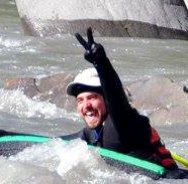 discover hydrospeed
1H30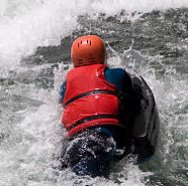 sport
hydrospeed
1H30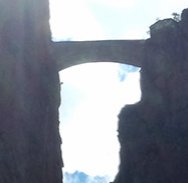 canyon
ubaye
2H00
Booking Form rafting kayak air boat
IMPORTANT INFORMATION ABOUT WHITEWATER ACTIVITIES
Provided equipment : wetsuit, neoprene vest and socks, life jacket, helmet and paddle. All the equipment is fully in line with the European Standards. The car ride back and forth from the base is included

With Apache Rafting, to perform the runs you must be able to swim for 25 meters in a pool and to plunge into the water.

Equipment to provide : bathing suit, old trainers and a towel.

Apache Rafting reserves the right to reschedule or change excursions . The decision is based on the guides' point of vieuw about the water levels of the day, the physical condition and the abilities of the attendees.

Performing whitewater runs does not demand a number minimum of people or level. We take care of the organisation of the excursions given the water levels and the number of the attendees.

With Apache Rafting it is better to book your activity before going, by phone or email.

Payments may at your choice be made via bank cheque, vacation coupon, or cash. Payments via credit cards are not accepted.
With Apache Rafting, perfect hygiene is guaranteed by the sanitizer COMBICLEAN, specialized for wetsuits and diving suits. Therefore with Apache Rafting your suit will be dry, perfectly clean and disinfected.

PRICES APACHE RAFTING : raft, hydrospeed, canoe kayak, air boat