PERFORM KAYAKING IN UABYE IN BARCELONNETTE
In whitewater, paddling can also be an individual activity
KAYAK AIR AND CANOE AIR BOAT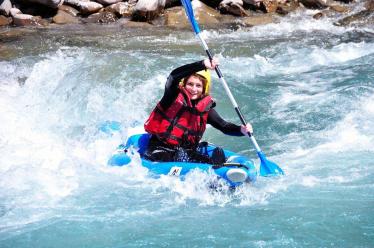 Canoe-Kayak Air Boat / Children and Teenagers Discovery Activity
1 or 2 place – duration = 1h30
On this boat, you will discover rapids from another point of view. You will be free to live this experience on your own or with someone, always with a guide by your side. This is a 1h30 run from the Thuiles via Rioclar. Let's feel sliding sensations in those playful and fun rapids ! This is the right time to discover your sense of navigation. You will overcome the rapids of Thuiles and Rioclar runs and you will be proud !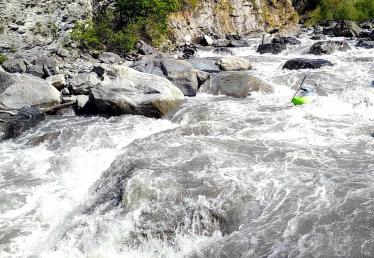 Canoe-Kayak Air Boat – Adult Discovery Activity
1 or 2 places
This offer is made for both sportsmen and adventurers. Conversely to team sports such as rafting, you will feel free as the water .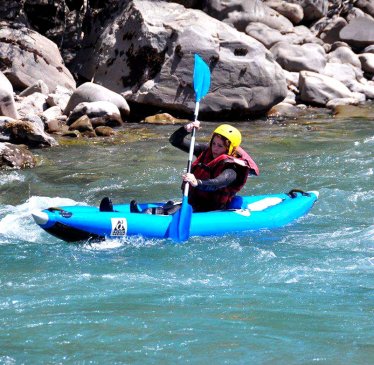 Le Canoé Kayak Gonflables
1 or 2 places
Respectively singer-seated and two-seater boats,they will lead you to take a step towards autonomy in river skills. A guide is sitting with you in the boat, but you are the sole master ! Inflatable canoe and kayak boats have the adavantage of making you feel sensations close to stiff kayak boat, but they are much more stable and adapted to the stormy Ubaye rapids. Be careful to rollovers : your turn !